Government to listen to dementia community so it can improve services
04-Nov-16
Article By: Charley Walker, News Editor
The Department of Health has revealed a new listening programme to find out more about the experiences of people with dementia and their carers.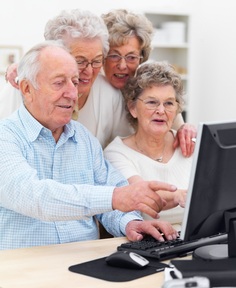 The programme will use both face-to-face and online methods to gather different people's views and experiences of dementia in England.
It will focus on health and care, risk reduction, dementia awareness and social action, and research.
The first stage of the process will involve people diagnosed with dementia in the past two years taking an online survey about their experiences of dementia diagnosis, support and awareness.
Those who provide unpaid care for people living with dementia are also invited to complete the survey, which the Department of Health composed after consulting with people with dementia, their carers and the department's partner organisations.
The Government hopes that the programme will "help us to assess what difference the Dementia Challenge 2020 Implementation Plan is having and where further improvements to the delivery of services and support may be needed at a local level."
Toolkit to facilitate discussions
The news of the listening programme follows the release of the government dementia toolkit, which is available to download from the Department of Health website.
Aimed at dementia groups and networks, the toolkit consists of guidance and tips to effectively facilitate discussions with people with dementia and their carers in a sensitive manner.
This will be used to guide part of the new listening programme as local dementia groups will be asked to discuss the questions posed in the survey and subsequently feed their findings back to the Government.
The Department of Health is particularly interested in hearing from people with dementia in diverse communities. It says: "We want to make sure that we hear from as many people as possible, particularly those from diverse communities and those whose voices aren't often heard.
"We will be organising specific discussion groups with these communities."
Data and information gained from the new programme will be used during the formal review of the 2020 Implementation Plan in 2018.
For more information about the programme and the new dementia toolkit, please visit https://www.gov.uk/government/publications/talking-to-people-about-the-governments-work-on-dementia